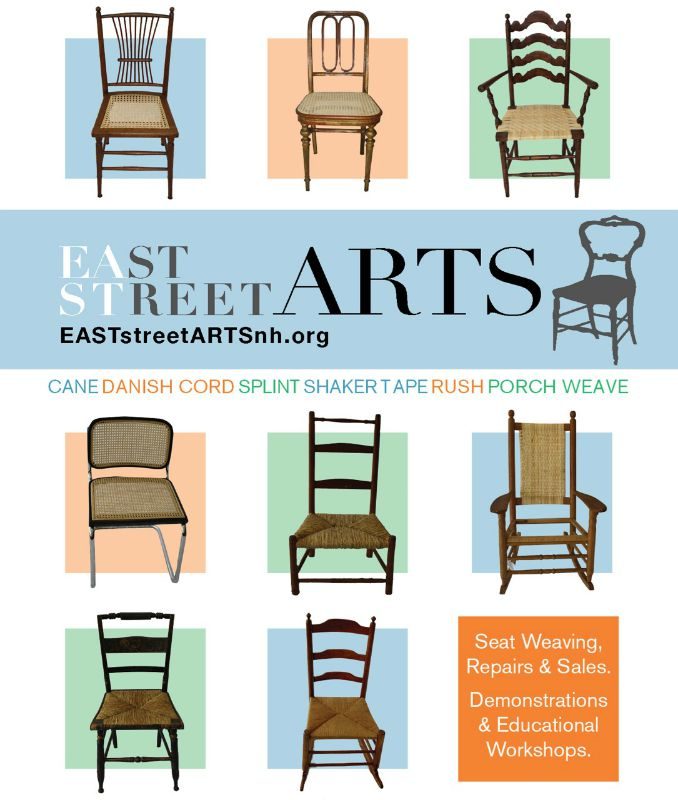 597 East Street, New Haven, CT 06511, USA
597 East Street
New Haven
CT
06511
East Street Arts is dedicated to fostering the creation of art through artisan training programs, workshops and community interactions for persons of all abilities.
The Association of Artisans to Cane, a chair caning studio at East Street Arts, students learn many different styles of seat weaving and use these skills to restore chairs for community members. Caning students are trained in the craft of chair seat weaving through hands-on learning and with oversight from a Master caner with over 30 years of experience.
The caning students have the opportunity to learn various forms of seat weaving, including hand cane, pressed cane, paper rush and flat reed/splint weaving, as well as other techniques. Caning students advance at their own pace; as one style of caning is mastered, another style is taught. While most of the seat weaving is done to restore chairs for community members, donated chairs in good condition are also restored and sold in the shop.
Charter & Business Member of The SeatWeavers' Guild, Inc.®
(3/01/20)
Business Owner
Rhonda Voos, Manager
Business Hours
Monday-Friday 9AM - 6PM and By Appointment