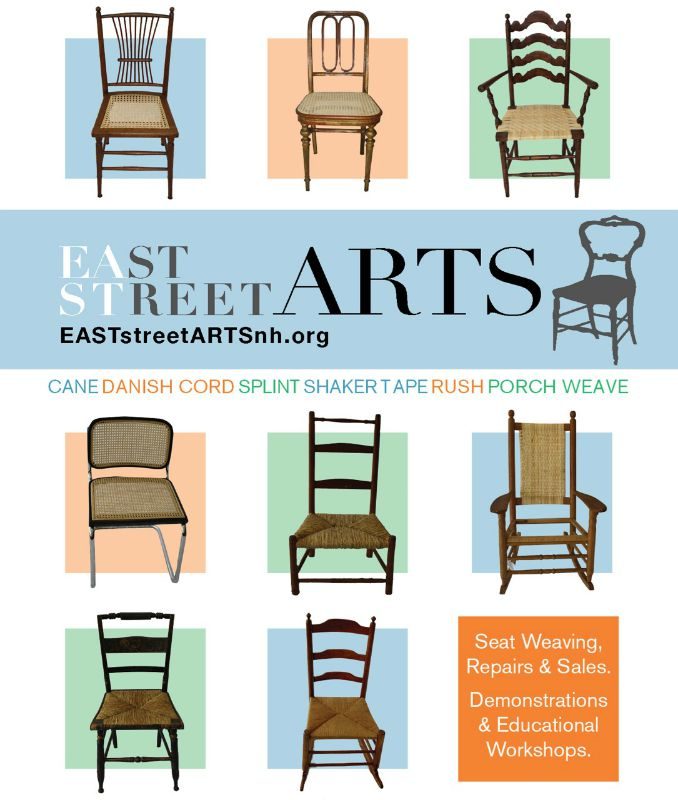 597 East Street, New Haven, CT 06511, USA
597 East Street
New Haven
CT
06511
East Street Arts, formerly called The Association of Artisans to Cane, is dedicated to fostering the creation of art through artisan training programs, workshops and community interactions for persons of all abilities.
We've served New Haven and the surrounding Connecticut area providing employment opportunities for people of all abilities for 30+ years.
Artisans are trained in the craft of chair seat weaving through hands-on learning, working on pieces with oversight of a Master caner. The artisans progress at their own individual pace.
Artisans learn many different styles of seat weaving and use these skills to work on chairs that are dropped off for repair by community members. Chairs that have been donated and repaired are also available for sale in our retail space.
As one style of caning is mastered, another style can be then taught. Currently, the individuals have the opportunity to learn hand caning, press caning rush and split weaving, as well as other techniques.
Master Caner, Rhonda Voos, with over 30 years caning experience, guarantees the quality of the final product. Visit us today to see the chairs we have for sale.
Charter & Business Member of The SeatWeavers' Guild, Inc.®
(3/01/19)
Business Owner
Rhonda Voos, Manager
Business Hours
Monday-Friday 9AM - 6PM and By Appointment