You can find Wicker Repair Experts in New Jersey listed below. If there are no current wicker pros listed, please go back to the National Furniture Repair Directory™ (FRD) homepage where you can search other categories and nearby states for your repair pro.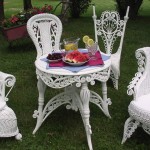 36 Hinchman Road, Medford, NJ 08055, USA
Celebrating 50 years, Dovetail Antique Wicker, established in 1974, has offered for sale a varie...