You can browse listings below to find Furniture Refinishing Pros & Furniture Restoration Experts in Georgia near you. If there are no current entries for furniture refinishers you can search the Refinishing category to find someone in a nearby state.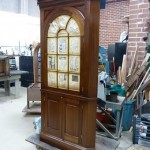 5105 Peachtree Boulevard, Bldg. E, Chamblee, Georgia, 30341 USA
At Southern Restorations, we are a full-service restoration, repair, refinishing and re-purposing...