You can browse listings below to find a Chair Caning Repair Expert or Seatweaving Pro in Montana near you. If there are no current chair caning repair experts listed, please go back to the National Furniture Repair Directory™ (FRD) Homepage where you can search other categories and nearby states.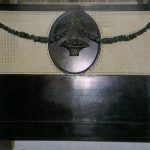 16795 Lightning Dr, Frenchtown, MT 59834, USA
Tim Stearns–Seatweaver is located in western Montana and has been weaving seats for over 25 years. He provides complete seat weaving services including hand caning, pressed caning, splint, rushing, slab rattan, Danish cord, wicker repair and more. If you don't see what you need just ask, most likely Tim can weave that, too!
Stearns also does wooden furniture repair. He handles repairs ranging from re-gluing wobbly pieces to making and installing new wooden parts including turning spindles.
Estimates are always free and best when the piece can be assessed in person. Sending photos of the item you want to be repaired is always a good idea, helps Tim to know what to expect. Call or email today to set up an appointment!
(10/1/21)