Whoops! Oh darn, something on our end broke!
Like Tarzan swinging from the rattan vines in the jungle without traffic lights, we have you climbing up the wrong tree!
Let's try to get you back on track so you can beat your chest in confidence again!
Maybe the page or post you landed on is like this broken wicker couch and is not in good shape, or it's been trashed.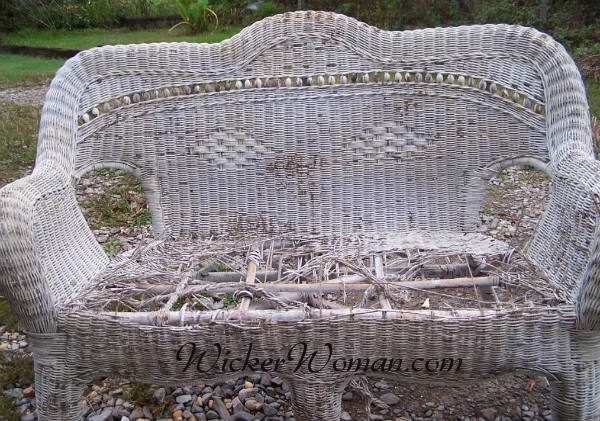 Or just maybe, it has been restored and painted and looks completely different now!
Click on these most popular posts and pages links to help locate what you wanted to read more about.
You can also use the Search bar below or links in the navigation bar at top of screen.
Get your furniture fixed-find professional near me
Weaving Articles--Cane, Rush, FAQ, Wicker
Buy Caning & Basket Weaving Supplies
Thanks so much, sorry about the inconvenience. Can we put this past us soon so we can be BFF?