You can browse listings below to find Furniture Refinishing Pros & Furniture Restoration Experts in Iowa near you. If there are no current entries for furniture refinishers you can search the Refinishing category to find someone in a nearby state.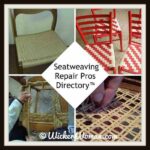 1780 Highway 1, Unit 104, Fairfield, IA 52556-9127 USA
Since 1972. Some businesses are for making a profit. Mine is for providing a service. Instruction...