You can browse listings below to find a Chair Caning Pros & Seatweaving Experts in Nebraska near you.  Please go back to the National Furniture Repair Directory™ (FRD) Homepage to search other categories and nearby states if you can't find someone in Nebraska near you.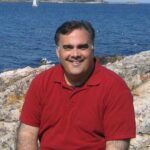 2713 Hunter Dr, Bellevue, NE 68123, USA
Bayberry Seatweaving is now located in Bellevue, Nebraska, just south of Omaha, after recently moving from Canton, Massachusetts. Owner, Ted Powell had his chair caning and seatweaving business in Canton for 15 years, providing chair caning and other seatweaving services in the surrounding area.
My mother was the Extension Service agent for Dukes County on Martha's Vineyard – great place to grow up on!!  She taught me how to refinish, cane, and rush furniture back in the sixties when I was about ten years old.
In Canton, I concentrated on single-strand caning, pressed cane, paper rush, pre-twisted natural rush, and Danish cord.  I intend to keep doing these same skills and incorporating other seat weaving types as the need arises.
In addition, I provide minor restoration, re-gluing, and refinishing.  My turn-around times vary depending on what is needed and the complexity of the work.  However, because I am "retired," I can respond quickly.
I provide free cost estimates and can usually do them using a few pictures and some seat measurements. Contact us today for your appointment.
Member of The SeatWeavers' Guild, Inc.®
(10/31 TC)