You can browse listings below to find a Chair Caning Repair Expert in Iowa near you. If there are no current chair caning repair experts listed, please go back to the National Furniture Repair Directory™ (FRD) Homepage where you can search other categories and nearby states.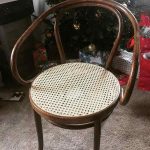 111 220th Trail, South Amana, IA 52334, USA
The Chair Crazy Caning Lady offers hand caning repair for chair seats. Located in my historic South Amana, Iowa home, I have been hand caning seats for over 2 years. I also offer chair caning classes in the basic 7-step cane method with classes located in Iowa City. Follow my Facebook page for upcoming class dates! Contact me for pricing and a free quote!
(3/01/20)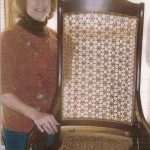 1656 Kathy Drive, Dubuque, IA 52003, USA
Lauren's Chair Caning, a home-based seatweaving business, has been restoring and repairing cane and wicker furniture in the Dubuque, Iowa area since 1979.
Specialty weaves include hand-caning, pressed cane, French or blind cane, rush, Danish cord, and splint reed. Lauren also offers some minor furniture repairs and gives FREE repair estimates.
Call or email today to schedule your appointment!
(1/01/20)