Cane and Basket Supplies Directory ™
Please visit the fine cane and basket supply shops listed below to buy your weaving materials,
since The Wicker Woman is not in the business of selling supplies and these guys are!
Let your supplier know you found them on WickerWoman.com. Thanks a bunch!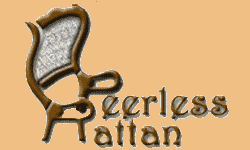 More info
Peerless Rattan has sold seatweaving supplies since 1903 and owners Ed and Cindy Hammond continue the business tradition of excellence.
We specialize in selling chair seat weaving materials, tools, instruction books and kits at retail and discounted prices, offering same day shipping, providing you with the best quality of seat weaving materials possible.
Check out our free instructional videos on strand caning, rush, Danish cord, binding cane and more on our website. Call, email or visit us for your catalog today!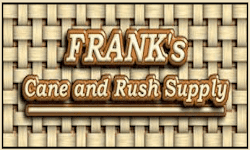 More info
California based company offers full line of cane and basket supplies, but also carries extensive upholstery supplies, instruction books, all-weather resin/plastic wicker and cane, synthetic and natural cane webbing, all sizes of paper fiber including wire core for Lloyd Loom repairs, bamboo products, tropical matting, and even bamboo flooring! Visit our online catalog today.
Proud Charter Member of The SeatWeavers' Guild, Inc.®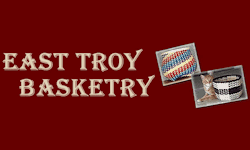 More info
"Full service" basket shop catalog in our new home location in Burlington, Wisconsin celebrating 20+ years in business ! See our newly redesigned website where you'll find a complete line of quality basketweaving and chair caning supplies including over 100 different designs of fretwork bases, basket kits, exceptionally good quality hand-dyed reed, seagrass and basket patterns.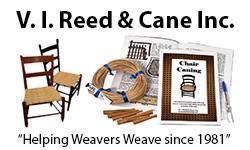 More info
PSince 1981, has been providing chair cane, seatweaving and basketweaving kits, reed, fiber rush, ash splints, seagrass, cane webbing, tools, hoops, handles, plus instruction books & booklets. Our site has FAQ pages, how-to articles with photo steps, historical information and much more. Guaranteed highest quality supplies with quick, friendly service and Secure Online Ordering. Click on our logo to visit www.Seatweaving.com or visit our basket weaving site at: www.BasketWeaving.com. Subscribe to our newsletter to receive updates and coupon codes you can use today. All orders ship promptly! We ship Worldwide.
Proud Corporate Member of The SeatWeavers' Guild, Inc.®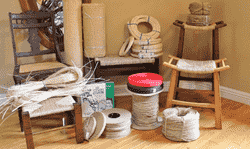 More info
Levair's Woodworking, we are a Mail Order supplier of cane, rush, splint and basketry supplies. Serving across Canada, based here in the Ottawa Valley, Barry's Bay, Ontario. We carry a extensive selection of sheet cane, strand cane, seagrass, natural rush, fiber rush, Danish cord, flat, round, flat oval reeds, ash splint, and basketry supplies. Quantity Discounts, Prompt Delivery! Visit us at:
Levair's Woodworking and Caning Supplies-Canada kevin(at)levairswoodworking.ca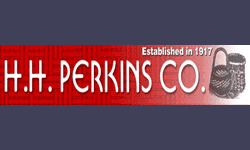 More info
The H.H. Perkins Company, Inc. (Est. 1917), now celebrating over 90 years in the Seat Weaving and Basket Weaving supply business! Check out our newly redesigned website!
We take great pride in obtaining premium quality cane and reed to insure the highest quality materials are woven in to your baskets and chair seat repairs. H. H. Perkins also offers a complete selection of hard-to-find seatweaving products and provides basketry and seatweaving classes year round.
Our motto has always been to make the customer happy by offering the very best quality material at the best possible price. Visit our online store, and remember, "A chair is only as good as the seat that is in it."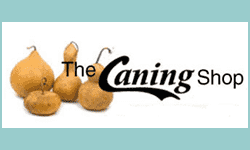 More info
Since 1969 The Caning Shop has been supplying craftspeople with the highest quality supplies for restoring cane, rush, splint, wicker, Danish cord, rattan and rawhide furniture.
We sell the same supplies that we use to restore our customers' furniture. We guarantee our work so there is no advantage to using cheaper quality materials. See our Seatweaving Restoration ad in the National Furniture Repair Directory™ here on WickerWoman.com so we can give your furniture some much needed TLC.
We guarantee your satisfaction and don't consider the sale complete until you're satisfied. We are always available to answer questions about your project and endeavor to help you succeed. Honorary Lifetime Member of SeatWeavers' Guild, Inc.®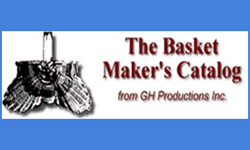 More info
Welcome to The Basket Maker's Catalog–
You'll find Basket Making Materials, Free Basket Patterns, Willow Basket Books, Chair Caning Supplies, etc. at the mobile-friendly online store.
Explore the online interactive supply calculators for Shaker Tape, Chair Cane, Flat Reed for Chair Seats and over 100 Basket Patterns. Join us in Scottsville for wonderful workshops with nationally acclaimed instructors. Check the website for workshop details.
You can depend on us for all your basket making and chair seating supplies. Plus, our products are backed by a 100% Guarantee of Your Satisfaction!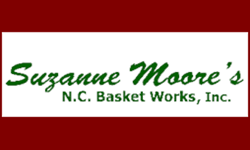 More info
Suzanne Moore's North Carolina Basket Works offers a complete line of chair seating materials which includes chair cane, binder cane, cane webbing, Shaker Tape, fiber rush, stool and chair frames.
We also have an extensive selection of supplies for the basketmaker; rattan reed, Nantucket molds, patterns, kits, instruction books, FREE BASKET PATTERNS and Moore!
SUPPLY COMPANIES — Want your business listed here, too? Text links only are available for reciprocal links. But Paid Ads receive preferential "Above the Fold" rotating placement status, plus several other bonus offers. See our Advertise-Cane & Basket Supplies page for details.
Save
Save
More US Suppliers
United Kingdom Cane & Basket Supply Companies
Former Glory — *** New 2018 storefront location in West Moors, Ferndown, Dorset, England Phone: 01202 874737
Offering furniture restoration as well as chair seating, including chair caning, rush, and willow.
They also offer a complete line of supplies, tools, books and more Seat Weaving Supplies
Suzandy Caned Furniture Restoration — Based in Buckerell, Nr Honiton, Devon, England.
New location proved very popular with people en route from London
and home counties to Devon and Cornwall. Sue does chair seat repair and sells weaving supplies, too.
Felicity Iron-Rush Matters — Located in Grange Farm, Colesden, Bedford, England
Selling their commercially gathered rush, offering rush products
and teaching classes on rush basketry as well as rush chair seating.
---
Promote your cane & basket supply company by listing here, too!
See the Advertise on Cane & Basket Supplies Directory™ page for details.