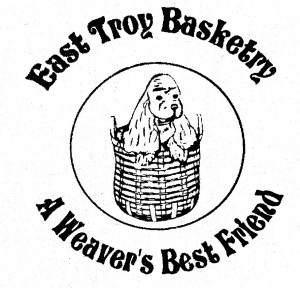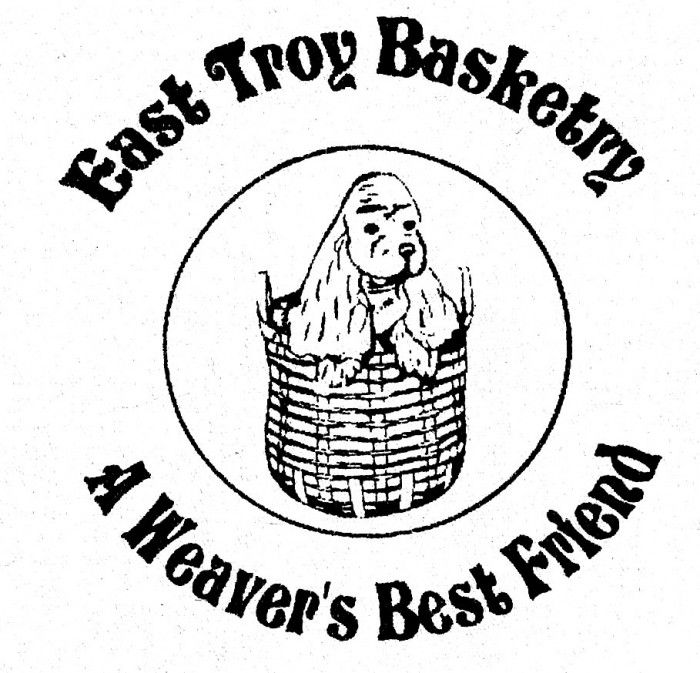 If you are looking for exceptional cane and basket weaving supplies, then East Troy Basketry Shop in East Troy, Wisconsin is one of the best you'll find.
At the 2012 5th Annual Gathering of The SeatWeavers' Guild® in Eagle, WI in August, we had the pleasure of visiting the shop of our newest corporate member, East Troy Basketry Shop and visiting with owners Jim and Eileen Mirsberger.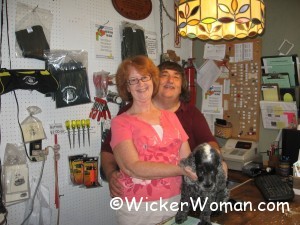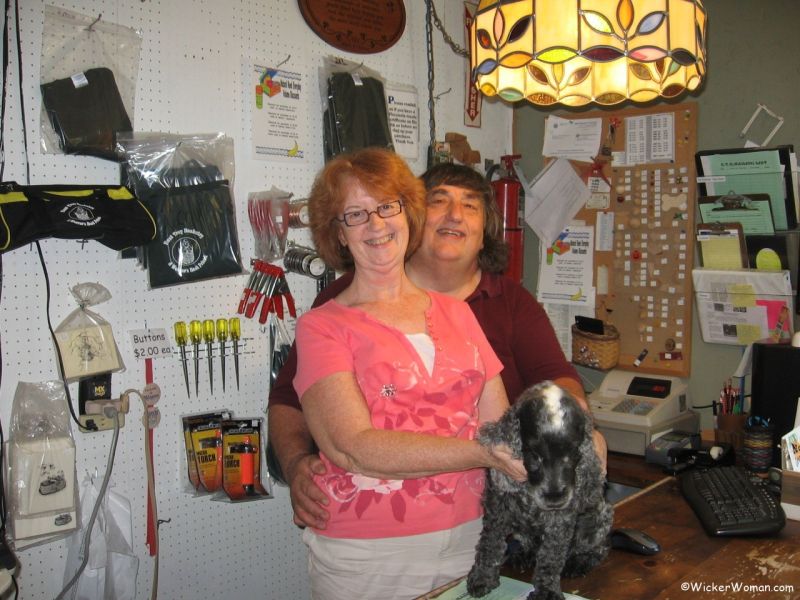 Jim was kind enough to transport a gang of us over to the shop so we could browse and buy supplies for our seat weaving projects. My favorite for years has been their dyed cane and reed!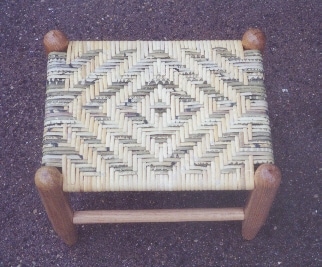 Jim does an excellent job of dyeing the especially difficult cane that I use in my wide binding cane footstools and chairs. Always comes out perfect with very little if any, bleeding of the dye.
Haven't been to either the shop or website yet? You really should do that soon, it's so much fun and there's always something new to see and drool over!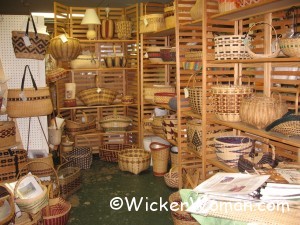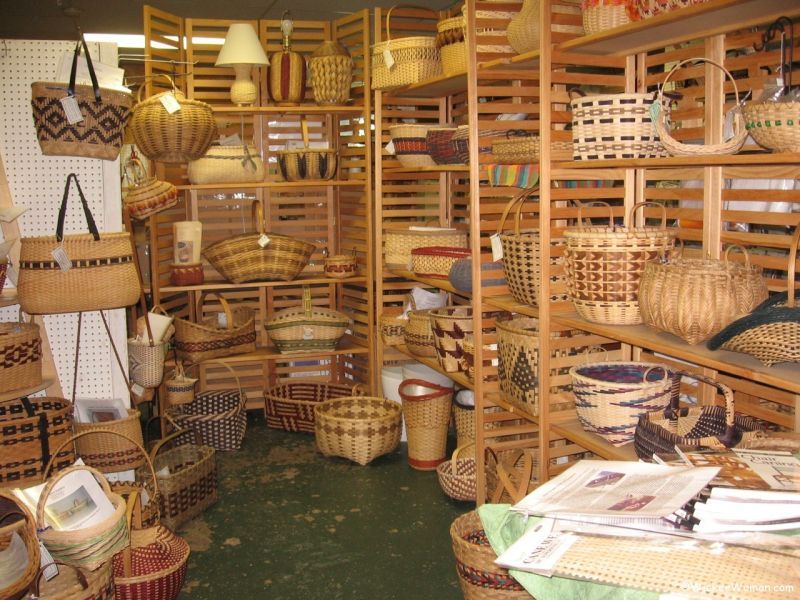 Basket weaving classes are scheduled every month with local and nationally known instructors coming in to teach. I was fortunate to be one of the first instructors asked to hold classes there, way back in 2001, or was it before?
I taught both antler baskets and chair seat weaving classes, and have enjoyed every one since, what fun!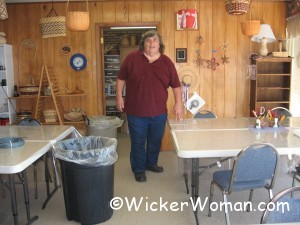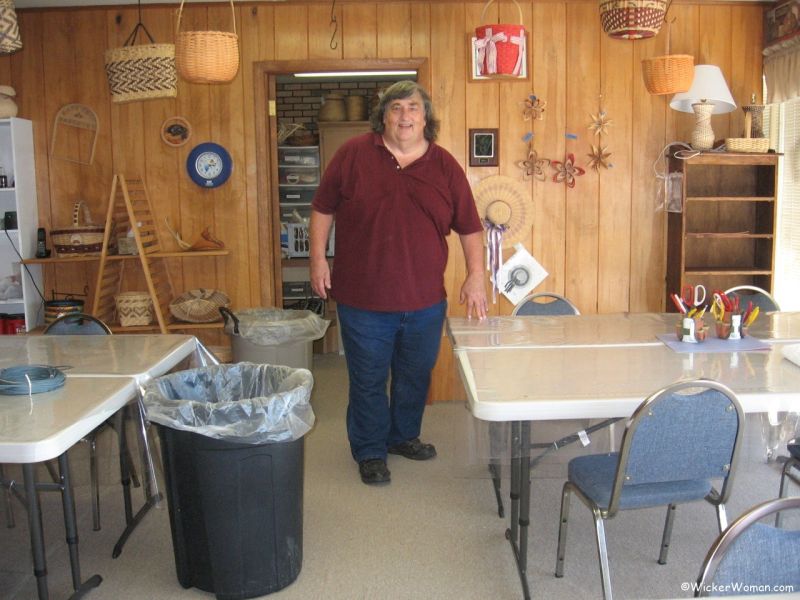 And of course there are new patterns, instruction books and tools to purchase and helpful sales people (besides Jim and Eileen) who are also basketmakers, to help you with any troubles or questions you need answers for or help with.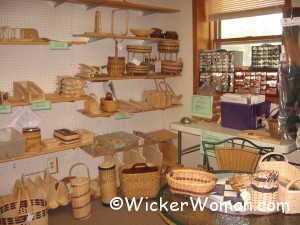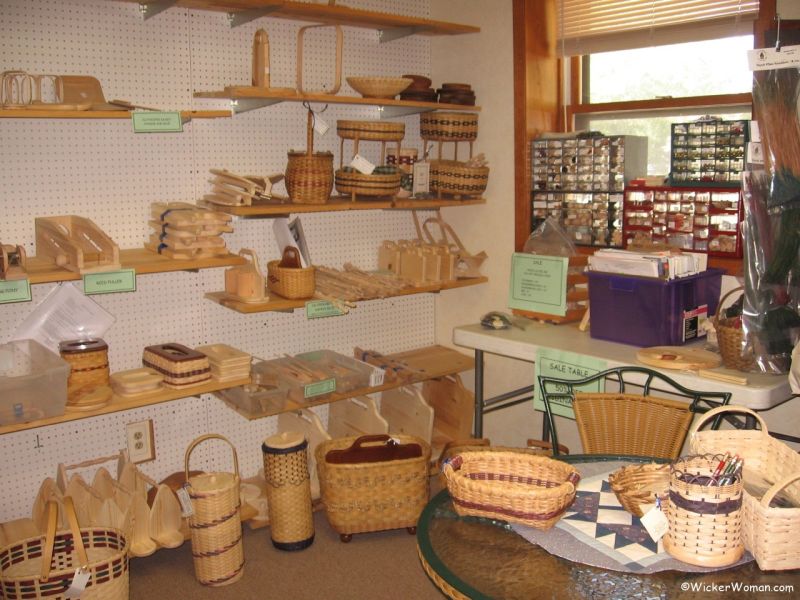 When you order from East Troy Basketry Shop or visit the store, be sure to tell them you saw their ad on the Cane and Basket Supplies Directory of WickerWoman.com and also here on the blog! Love my advertisers, don't you?