In the upcoming 14th Annual Repair & Restoration Register of the Collector's Journal antique newspaper, keep your eyes peeled for my child's
wicker rocker repair
article, complete with accompanying step-by-step photos. Collector's Journal
The October issue always features repairs and restorations, and last year in the 13th Annual Repair & Restoration Register, my "7-Handy Hints to Keep Your Wicker In Tip-Top Shape" was included.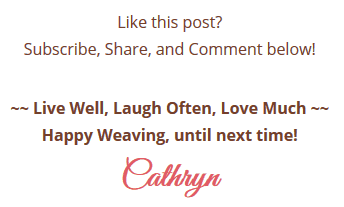 LIKE THIS POST? Subscribe to get updates!
Get access to all the weaving goodies!
Get on the Wicker Woman's Weavings list for valuable emails, blog post updates, events, hints & tips for your weaving delight!