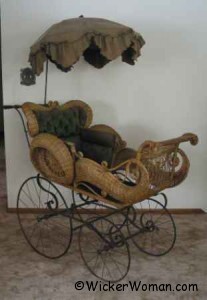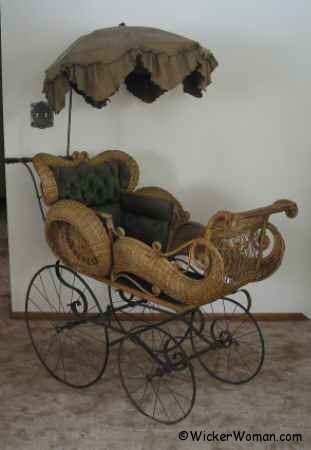 Do you have an antique wicker baby perambulator with rubber on the wheels or a later 1920s wicker doll buggy that needs to have the rubber on the wheels replaced? Have they seen better days, but you don't know where to get them repaired? Or maybe you are a wicker restoration specialist and need a source where you can go to get your customer's wheels repaired?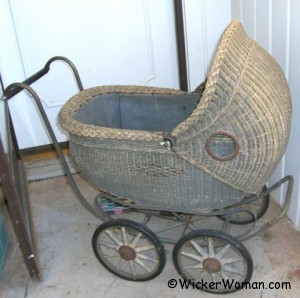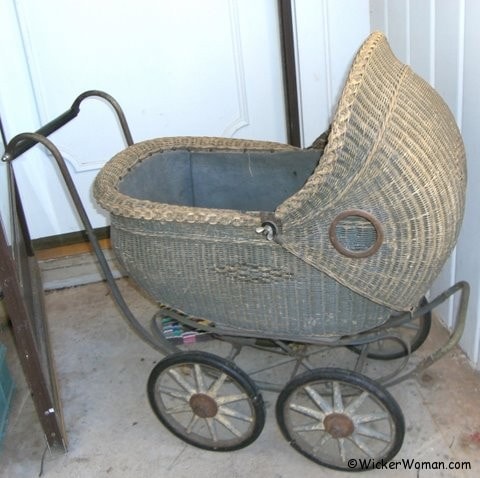 Well, I just might have the perfect solution to your problems! Check out the wheel repair jobs that "Crooked Herman's" can do for you!
He's located in Lincoln, Nebraska and deals with primarily antique pedal cars, but can most likely fix up those rubber wheels on the wicker buggies, too.
Just contact him first and ask he can repair them, then if he says "yes" pack the wheels securely and ship them off for repair.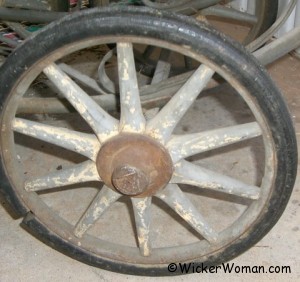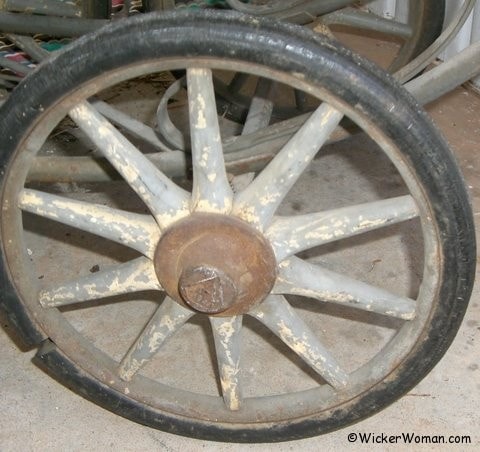 Many thanks to Carl Hopkins in California for this new rubber wheel repair resource for me and all wicker repair specialists.
Carl had been reading my answers to questions posted on AllExperts.com where I am a volunteer expert columnist on wicker and chair caning projects and was kind enough to forward the link to me.
Those rubber rimmed wheels on the wicker buggies can be a bear to fix correctly and I've turned away a few jobs because I didn't feel I'd be able to do a good job on them. But this guy even has the machine that inserts the wire inside the rubber tubing and twists it and seals the ends!