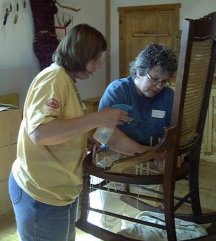 Interested in learning how-to insert cane webbing? Learn how-to remove stubborn chair cane spline, and read about the three main kinds of chair caning through my articles at eHow.com!
There's also a hotlink in the navigation bar here on the left, listed under heading "Directly Related Sites," so you can access the eHow.com site anytime for more great how-to articles. Happy Weaving!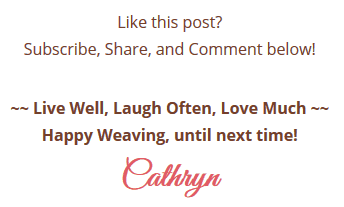 LIKE THIS POST? Subscribe to get updates!
Get access to all the weaving goodies!
Get on the Wicker Woman's Weavings list for valuable emails, blog post updates, events, hints & tips for your weaving delight!