Wahoo and Welcome Aboard!
I'm so happy you've signed up to have the Weavin' Wicker Woman Blog newsletter and blog updates land in your inbox and are looking forward to the next issue!
I just need you to do a couple more things to make sure it's OK for me to send you all the awesome stuff that's headed your way.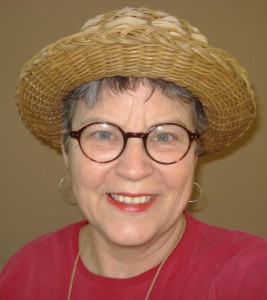 Be sure to click on that confirmation email that should be arriving in your email box shortly. It will be from Weavin' Wicker Woman Blog and sent by me using my editor@wickerwoman.com email address.
Check your SPAM folder or Promotions tab in Gmail if you don't see it soon. Please whitelist, or add editor@wickerwoman.com to your address book or safe sender's list.
If you have Gmail, make sure to move my email from your Promotions tab to your Primary tab and you're all set!
I know your time is precious so I won't cram your inbox with tons of emails and will instead send only one or two newsletters a week, which include links to new blog posts.
Since you are a VIP subscriber now, you'll also get the inside scoop on site changes, exclusive content not available anywhere else, first crack at all new blog series or courses, as well as access to the Member's Only Resource Library that's in the works!
New here? First time visitor?
Check the About Us page and get to know me better and where I'm coming from on this weaving career journey.
See why I had to quickly face the "new normal."
Want to DIY chairs, wicker and baskets yourself, but need more help?
Got any questions, comments or feedback about the blog? Drop me a line anytime!

Save
Save
Save
Save