For the month of March, 2006 we had Unique IPs averaging from a low of 50 computer usiers accessing the Forum on the 24th, to a high of 125 on the 20th. Average daily users are at 80.
Pageviews went from a low of 201 on the 23rd to a high of 1,186 on the 20th. Average daily Pageview is 568. Total to date is 17,628!
Interesting tid-bit of information wouldn't you say?
If you are a chair seat weaver or wicker repair person, come see what all the conversations are about and join in. Questions and answers posted by experts in the fields as well as the novice. Everyone is welcome to help perpetuate these nearly lost arts!
Seatweaving and Wicker Repair Forum http://disc.yourwebapps.com/Indices/220033.html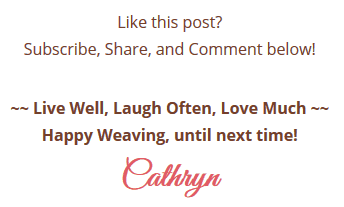 LIKE THIS POST? Subscribe to get updates!
Get access to all the weaving goodies!
Get on the Wicker Woman's Weavings list for valuable emails, blog post updates, events, hints & tips for your weaving delight!