Calling all Seatweavers! Take advantage of this rare corn husk seatweaving class being offered through the Historic Smithfield Plantation in Blacksburg, Virginia sometime in October, 2007! Instructor is Claudia Mullins.
For more details as they are formulated visit their Event Calendar page on the website http://www.smithfieldplantation.org/pages/classes_events/events.html
Or contact via postal mail or phone at: Historic Smithfield Plantation, 1000 Smithfield Plantation Road, Blacksburg, VA 24060 Phone: (540)231-3947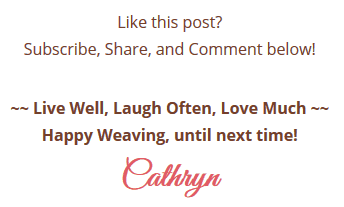 LIKE THIS POST? Subscribe to get updates!