I have just recently posted several wicker, chair cane and antler basket videos, like this one, to my Wicker Channel on YouTube!
[youtube=http://www.youtube.com/watch?v=8WehLDTsDew&color1=0xb1b1b1&color2=0xcfcfcf&hl=en&feature=player_embedded&fs=1]
Watch, RATE and please SUBSCRIBE to my Channel today so you don't miss any of the new ones that I'll be posting soon.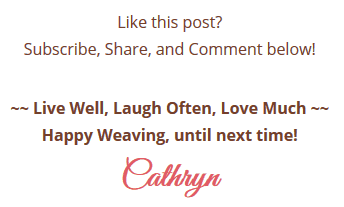 LIKE THIS POST? Subscribe to get updates!
Get access to all the weaving goodies!
Get on the Wicker Woman's Weavings list for valuable emails, blog post updates, events, hints & tips for your weaving delight!