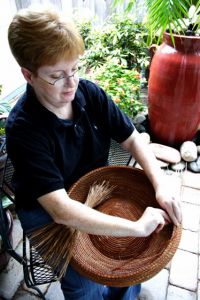 Today's MONDAY MENTION is pine needle basketmaker Cynthia Killgore from Louisiana. She's been a member of the Louisiana Crafts Guild for many years and in 2008 achieved the distinctive position of Master Craftsman from them.
Take a look at Cynthia's exquisite pine needle basketry art, read her fascinating story, Artist Bio and Statement on The Louisiana Crafts Guild website.
http://www.louisianacrafts.org/artistdirectory/cynthia-killgore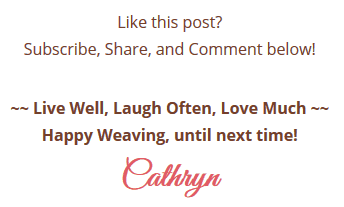 LIKE THIS POST? Subscribe to get updates!
Get access to all the weaving goodies!
Get on the Wicker Woman's Weavings list for valuable emails, blog post updates, events, hints & tips for your weaving delight!