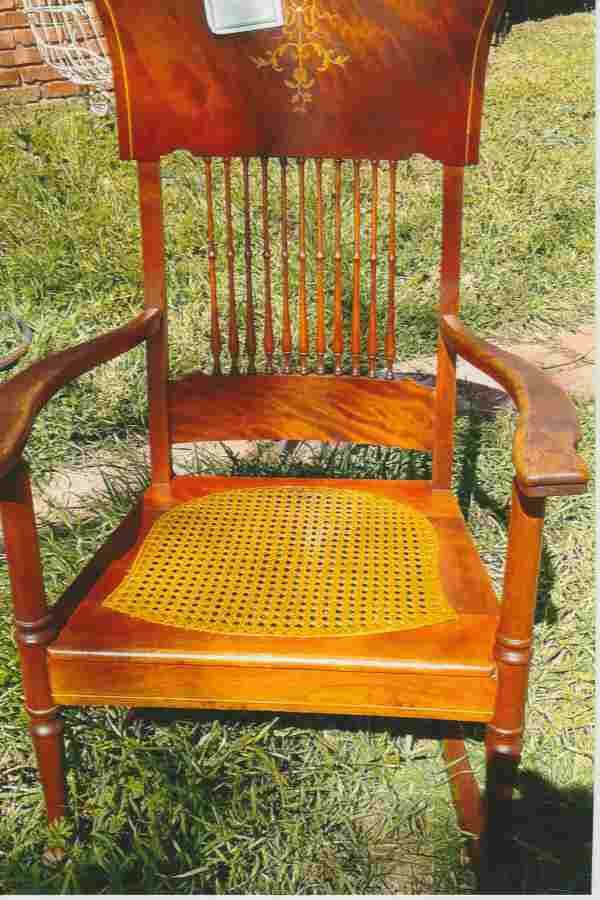 7016 NW 60th St, Bethany, OK, USA
7016 Northwest 60th Street
Bethany
Oklahoma
73008
US
Reddick Family Chair Caning–Was started in 1974 by Imogene Reddick and was one of only a few commercial seatweavers left in Oklahoma City. Imogene provided PEG, HOLE, PORCH and SET-IN CANING and RUSH seat weaving services to customers in the greater Oklahoma City area and beyond.
Imogene also taught several members of the family the various techniques and designs, so they too can keep this craft alive and flourishing.
At the ripe old age of 95, Imogene decided to retire, but her daughter Dianna LeBoeuf and husband JD, assumed the business and moved it to Bethany, Oklahoma, continuing the legacy.
(9/18)
Business Owner
Dianna LeBoeuf
Business Hours
By Appointment