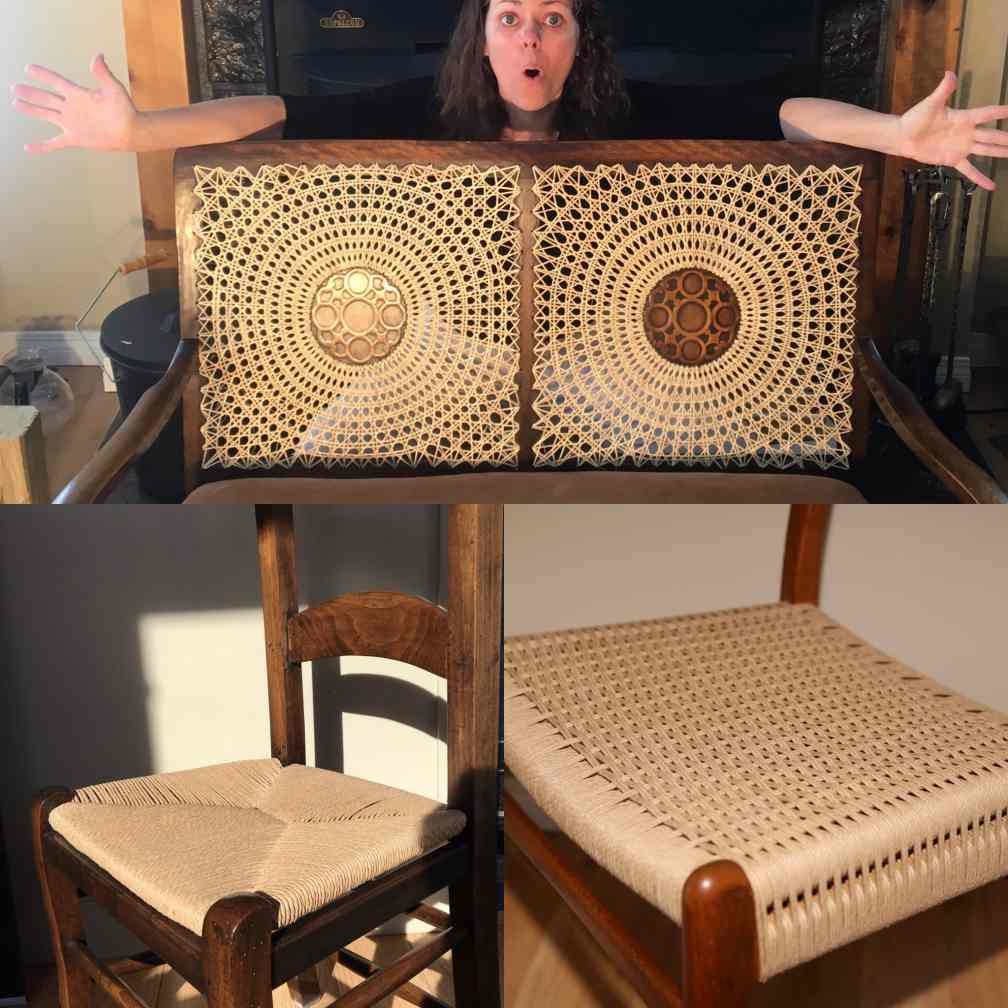 Caning Canada Woven Chair Repair has been providing our chair caning services in Canada since 1986.
Starting mid-November 2020, my husband David and I will be traveling Canada in our RV, providing our seat weaving services local to the areas we are exploring. Seat weaving coming soon to a town near you!
Weaving Styles Offered
Standard seven-step hand chair caning method
French cane/blind cane
Double-sided cane
Fixed and hanging medallions
Specialty hand-woven cane including sunshine, sunrise, and sunset patterns
Binding cane or rattan weaving
Pre-woven cane
Danish paper cord in the standard basket weave and rush patterns
Paper fibre rush
We will winter in Langley, BC, from mid-October to mid-April every year. During the spring and summer, we will explore different regions of Canada, providing our woven chair repair services along the way.
We currently have weaving projects booked in Calgary, Saskatchewan, Toronto, Vancouver for 2021.
To be added to our booking list, please send a photo of your weaving project to [email protected] I will then provide you with an estimate and gather your contact details for our booking list.
(11/1/21)
Business Owner
Laurie Blake
Business Hours
By Appointment Only