You can browse listings below to find a Chair Caning Repair Expert or Seatweaving Pro in New York near you. If there are no current caners listed, please go back to the National Furniture Repair Directory™ (FRD) homepage where you can search other categories and nearby states for your repair pro.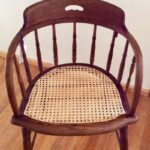 498 County Highway 5, Otego, NY 13825, USA
Martha's home-based business, Briar Creek Studio is located in the Upper Catskills of the Southern Tier of New York near Oneonta.
She has over 30 years of experience teaching and offering all types of chair caning, rush, splint and Shaker tape seat repair.
Work is of professional quality and prices are reasonable. Free estimates. Call or email for hours, prices and possible pick-up.
(SUB 1/31/22)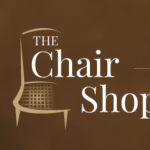 15 Mountainview Drive, Pleasant Valley, NY 12569, USA
The Chair Shop providing seatweaving since 1960, hand or pressed cane, splint, rush, Danish cord, and Shaker tape. We also do chair re-gluing and have free pick up and return and give free estimates, too.
Servicing all 5 boroughs of metro New York City, NJ, also greater Poughkeepsie area Millbrook, Rhinebeck, Cold Spring, greater White Plains, NY area. Call 1-800-980-8344 for details and ask for John.
(8/1/23)