You can browse listings below to find a Chair Caning Pros & Seatweaving Experts in Nebraska near you.  Please go back to the National Furniture Repair Directory™ (FRD) Homepage to search other categories and nearby states if you can't find someone in Nebraska near you.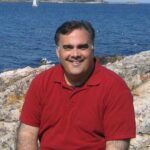 2713 Hunter Dr, Bellevue, NE 68123, USA
Bayberry Seatweaving is now located in Bellevue, Nebraska, just south of Omaha, after recently mo...