You can browse listings below to find a Chair Caning Repair Expert or Seatweaving Pro in Maryland near you. If there are no current chair caning repair experts listed, please go back to the National Furniture Repair Directory™ (FRD) Homepage where you can search other categories and nearby states.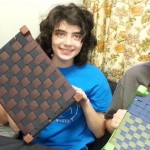 2990 Summit Drive, Ijamsville, MD 21754, USA
GRAHAM CLAN CANING CAN CANE YOUR CHAIRS!
We provide these chair re-seating services: Hand Cane, Pressed Cane, Rush, Shaker Tape, Danish Cord, Splint, Reed and Porch Weave. Other types of re-seating quoted upon request.
Graham Clan Caning has very competitive prices with excellent craftsmanship, so call or email us today to schedule your appointment!
Cottage Members of The SeatWeavers' Guild, Inc.®
(10/01 TC)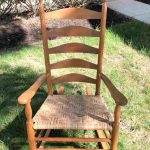 202 Agnes Lane, Linthicum Heights, MD 21090, USA
At American Caning Company we repair or replace almost all types of chair seat weaving; traditional, French, Star of David, Daisy, Snowflake, Spiderweb, plastic, and sheet caning with over 30 types and color matching.
Other specialties include; ash, reed, and oak splint, seagrass, Danish cord, paper and pre-twisted natural rush, Shaker tape, hickory bark, chair gluing, repair and restoration.
Call or email today to discuss your project and to set up an appointment!
Cottage Member of The SeatWeavers' Guild, Inc.®
(6/1/23)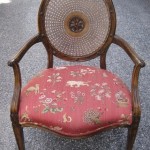 Chairperson-Antiques–Owner Mical Wilmoth Carton is a chair seat weaving expert with 45+ years of seat weaving experience. She specializes in the repair of all types of hand woven furniture including:
Hand and Machine Cane
Danish Cord and Danish Weave Cane
Fibre, Natural and Pretwisted Rush
Shaker Tape
Binder Cane and Porch Weave
Hong Kong Seagrass
Cotton Cord
Wicker & more!
Please visit the "Chairs" page on my website for additional pictures of chairs reseated over the years. Contact by phone or email is welcome.
Founder & Cottage Member of The SeatWeavers' Guild, Inc.®
(2/01/24)