Please join me in welcoming two more Seatweaving experts to the Furniture Repair Directory on WickerWoman.com! If you live in Florida or Connecticut, now you know who to contact to repair and restore all your family heirlooms or flea market finds!
Betty A. Denton of Betty Denton Upholstery and Chair Caning from Dover, Florida and Rhonda Voos of the Association of Artisans to Cane (AAC) in New Haven, Connecticut were added to the Seatweaving section of the Repair Directory. Betty's business was also added to the Upholstery section. Thank you ladies, glad to have you join the Directory!
Furniture Repair Directory–Seatweaving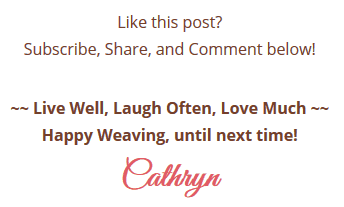 LIKE THIS POST? Subscribe to get updates!
Get access to all the weaving goodies!
Get on the Wicker Woman's Weavings list for valuable emails, blog post updates, events, hints & tips for your weaving delight!