MONDAY MENTION–Today I wanted to share with you a beautiful, well-crafted website about a chair caning business called Edge of Your Seat, which is located in Toronto, Ontario, Canada.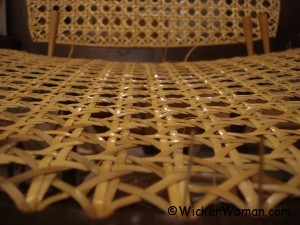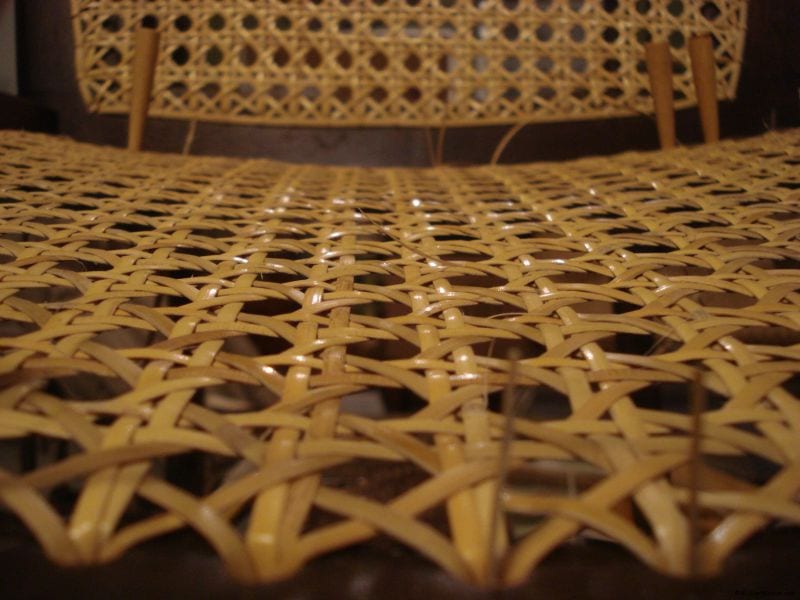 Chair caning expert and owner Donna Kim, has been an advertiser on my National Furniture Repair Directory™ for many years now. I've always admired her quality weaving restoration work as well as the website design and spectacular photography of her work. Edge of Your Seat has an awesome, awesome website, one you need to check out NOW!
As you'll see, Donna does a wide variety of seat weaving designs and patterns and has worked on some of the most difficult chairs built by famous designers such as the Wishbone chairs of Hans Wegner.
She has also repaired Danish cord L-nail chair seats, a rather unique Danish cord saucer chair and several folding chairs and also seagrass wicker, footstools and rush design out of seagrass.
Check out the whole array of chair seat weaving services Edge of Your Seat offers their customers, plus register for one of Donna's upcoming chair caning classes. Looks like they are tons of fun and you'll learn a lot!
As I mentioned before the photography work and the website design itself is marvelous, so Emerging Design & Photography by Stephanie Bell is to be highly commended for a very well done website!
Well, that's all for now, stay tuned for more! And be sure to mention when you visit Edge of Your Seat that you found her on WickerWoman.com's National Furniture Repair Directory™ and Blog.