Have you ever been faced with dumping a cane chair in the trash because it was too badly damaged to repair and re-cane as original?
Well, Randy Keeling, one of the chair caners that participates on my Seatweaving Forum was faced with that exact predicament. He put on his "thinking cap" and decided to make a few alterations for his customer so she could continue to keep and use her chairs! Click on the link above to go directly to Randy's post on the Forum.
Randy S Keeling
11740 SW Gallo
Tigard, Oregon 97223 USA ~
Caning ~ Rush ~ Danish Cord ~ Wicker & Rattan Repairs
Phone: 503-684-5760
mailto:CaneFixer@ACANEANDWICKERFIXER.COM
http://ACaneAndWickerFixer.com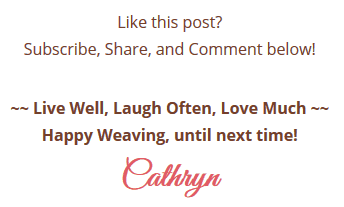 LIKE THIS POST? Subscribe to get updates!
Get access to all the weaving goodies!
Get on the Wicker Woman's Weavings list for valuable emails, blog post updates, events, hints & tips for your weaving delight!