We've just updated another basketweaving workshop for 2012 on the Events Calendar page.
Added the date and location for the Headwaters Basket Guild's workshop, "Weavin' Up North" in Bemidji, Minnesota. Click on the 2012 tab at the top of the page and you'll jump down to read the April listing.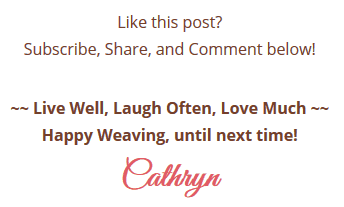 LIKE THIS POST? Subscribe to get updates!