AVALON FARM SWEETGRASS — Is one of the newest suppliers added to the Cane & Basket Weaving Supplies page of WickerWoman.com, thank you Brenda!
Avalon is a family-owned farm business located in the beautiful Shenandoah Valley of Virginia. We specialize in growing all-natural fragrant sweetgrass (heirochloe odorata), perfect for basketweaving and other craft projects. The sweetgrass is sold dried flat, in braides and also as "plugs" so you can start your own crop! We also grow colored broomcorn, gourds, lavender, vegetables, herbs and berries. http://www.WickerWoman.com/weavingsupplies.html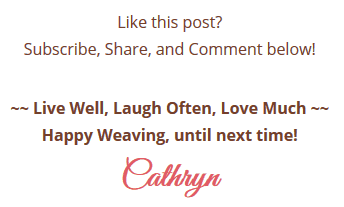 LIKE THIS POST? Subscribe to get updates!
Get access to all the weaving goodies!
Get on the Wicker Woman's Weavings list for valuable emails, blog post updates, events, hints & tips for your weaving delight!