Bummer, look what just showed up in my email box from the Amazon Affiliate office yesterday!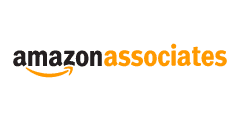 "We are writing from the Amazon Associates Program to notify you that your Associates account will be closed and your Amazon Services LLC Associates Program Operating Agreement will be terminated effective June 30, 2013."
"This is a direct result of the unconstitutional Minnesota state tax collection legislation passed by the state legislature and signed by Governor Dayton on May 23, 2013, with an effective date of July 1, 2013."
"As a result, we will no longer pay any advertising fees for customers referred to an Amazon Site after June 30 nor will we accept new applications for the Associates Program from Minnesota residents."
Not that I made a killing by being in the Amazon Associates Program, but it was a welcomed passive income for me for many years now, but will be no longer for those of us in Minnesota.
So, down goes my Amazon Store and ALL the page links, banners and widgets, come June 30, 2013. Yikes!