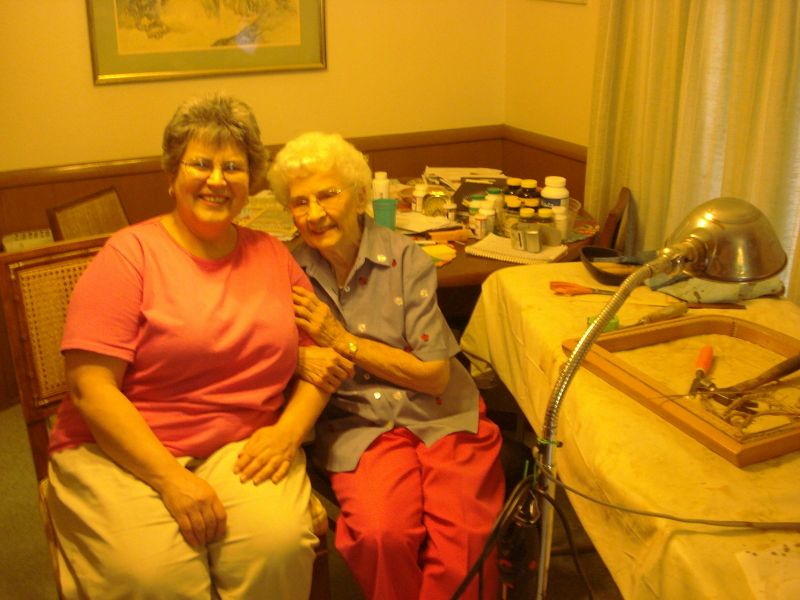 Last month, I traveled to Oklahoma City, OK and visited with one of the chair caning experts listed on my Furniture Repair Directory/Seatweaving section. Imogene Reddick is 90 years old and will be turning 91 on her birthday in August, can you believe it?
She's still going strong and is as bright and chipper as can be. Imogene does all her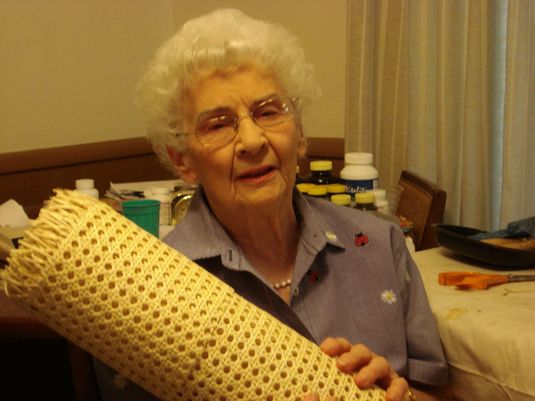 work in her kitchen (as many of us do), and is versatile in every aspect of chair caning there is. Spline cane, hand cane, blind cane, medallions; she does it all. She's also taught several family members how to cane and they are all now in the business with her.
What a pleasure it was to finally meet such a gracious, vibrant craftswoman that has been a long-time advertiser on my Furniture Repair Directory for many years. Check out the Reddick Family Chair Caning ad in the Oklahoma section of the Furniture Repair Directory/Chair Caning-Seatweaving section.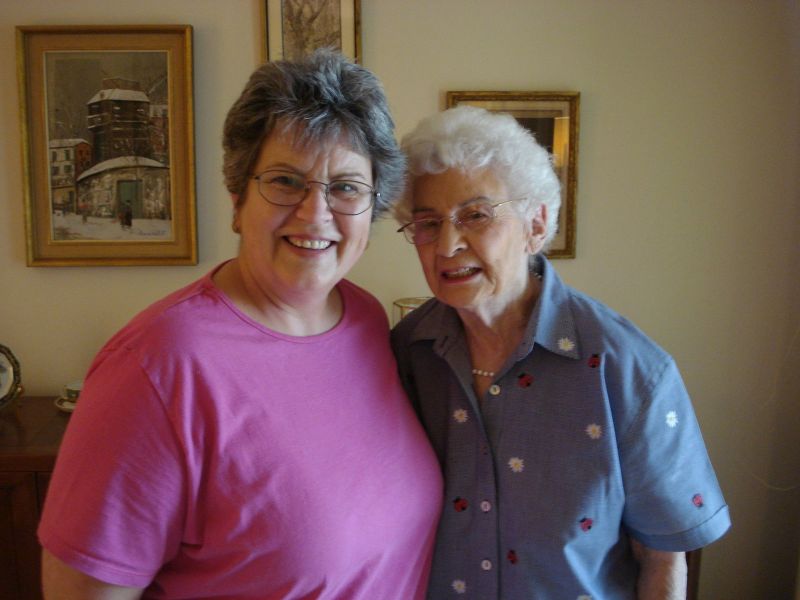 T
hank you Imogene, it's been a pleasure knowing you all these years and to have finally met you in person. May you have many more ye
ars to come doing this craft of chair caning that you love so much.